Youth Group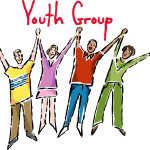 The Seneca Falls United Methodist Church (SFUMC) Youth Group is very active in both the church and in the community. Past activities have included Bible Studies, Community Service Projects, Game Nights, Movie Nights, Fundraising Events, and Kingdom Bound at Darien Lake. Each Fall and Spring, our Youth Group attends youth gatherings planned by the Upper New York Conference Council on Youth Ministry (CCYM), for fellowship with other Christian youth, and to grow in their relationship with God. The Youth Group meets 1-2 times per month on Sundays, from 4:00-5:30 pm. Youth Group leaders are Mrs. Maria Hartwell and Mrs. Liz Rhinehart, assisted by Pastor Val White. SFUMC Youth Group is open to all area youth in grades 6-12. Youth do not have to be a member of this church, or any church, in order to participate- and new Youth Group members are always welcome. Please contact the church office if you would like more information.
If you would like to support the SFUMC Youth Group, we have an ongoing can and bottle drive. Your support is greatly appreciated and redeemable items can be dropped off at:
Coon's Cans, Routes 5 & 20, Waterloo
Churchill's, Auburn Road, Seneca Falls
SFUMC, 2 Chapel St. Seneca Falls (large tan bin next to parking lot)

Bar Ministry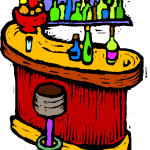 A minister walks into a bar….. and that's no joke. Pastor Sue and congregation members meet on the third Thursday of every month @ 6:30 with patrons of the Sequestered Tavern for a free flowing discussion on spiritual and temporal matters.
Friday morning tots playgroup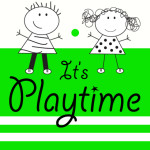 Play and social time every Friday for children. Friday morning 10-12 . No reservations are needed. Contact Jennifer at 
jennifermkwick@gmail.com
for more information.

Boy Scouts
Troop 88 meets at the Church. Their Motto: Be prepared to have fun, build lasting friendships, experience adventure, achieve advancement and acquire skills for a life time!
Sunday School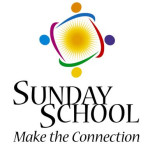 Safe Sanctuary Sunday School, teaching biblical stories and truth in an age appropriate way to youth. When: Sunday 10:15am
Other Activities.

Chop and Chat: Informal gathering to enjoy a good conversation   and food prep as announced.

Quilters Group: Thursdays 10-2

Choir: Wednesday Evenings 6:30 – 7:30

AA Tuesday 7pm
NA Wed 7pm